Tentangku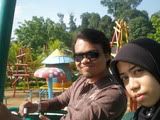 18, Damai Street
If you can't take me at my worst,
you don't deserve me at my best.
Jika kau tidak dapat menerima keburukanku,
kau tidak layak menerima yang terbaik tentangku.

♥
Laman Bicara
...

Terbaik
nurfaliha
bart
kamal
cikinto
kodoks
manutd
jom buat duit
buat pencinta sejarah
Lathef Mutalib
Create Your Badge
Koleksi
October 2006
November 2006
December 2006
January 2007
February 2007
March 2007
April 2007
May 2007
March 2009
August 2009
September 2009
October 2009
November 2009
December 2009
Credits
Lathef and Wife

Ramai kerrr?
Layannn..
hurm
Sunday, February 11, 2007
erm..yesterday 809E entered the futsal tournament held by MMU ROVERS..but i got class in the morning.so i cant join them in the morning.after class i rushed 2 sporplanet but,its all over.809E just managed to get 1 point from possible 9.so the last game meant nothing more.but for me its still important to win the last match.but suddenly farouk and azmil came and ask me to help them.they want me to play with them because they had no enough player coz of injury to zul..rasa serba salah plak masa 2..tapi thanks 2 my teammate coz MERELAKAN KEPERGIANKU..so i team up with farouk n da geng and we managed to reach quarter finals..quite good for me.1st time qualify from group stage..finally..thanks god..
last nite we(x-kptm) had bbq at pantai puteri. such a nice bbq.again playing beach soccer there but this time with more people n more fun..LEBIH RAMAI LEBIH MERIAH.LEBIH RAMAI LEBIH KECOH..masa balek dr pantai budget nak p lepak McD dataran tapi xjadi..maybe mlm ni kot..;)
Labels: this is killing me so slowly
♥