Tentangku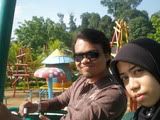 18, Damai Street
If you can't take me at my worst,
you don't deserve me at my best.
Jika kau tidak dapat menerima keburukanku,
kau tidak layak menerima yang terbaik tentangku.

♥
Laman Bicara
...

Terbaik
nurfaliha
bart
kamal
cikinto
kodoks
manutd
jom buat duit
buat pencinta sejarah
Lathef Mutalib
Create Your Badge
Koleksi
October 2006
November 2006
December 2006
January 2007
February 2007
March 2007
April 2007
May 2007
March 2009
August 2009
September 2009
October 2009
November 2009
December 2009
Credits
Lathef and Wife

Ramai kerrr?
Layannn..
Someday
Wednesday, December 27, 2006
here's the good news,Man Utd goes 4 points clear of Chelsea..muahaha..im looking for the perfect farewell to 2006 this weekend.another win hopefully..i once admired cristiano ronaldo for his skills and his playing style in his 1st and 2nd season.last season he was not a good player anymore but now,im starting to admire him again.he is in a superb form dis season..keep it up!!
erm,around 830pm my old buddy(arif) n i went to one of our classmate house.we want to invite her to our reunion party.when we reached at dat house,we'd difficulties in order to call the people inside the house coz the house is big n the gate was locked.loceng pun just utk perhiasan.tekan byk kali aram xdak respon.so kami mtk tolong sorg mamat nih(jiran dia).dia ni wat cana tataw,mangga 2 leh plak terbukak.so masuk la dlm kawasan rumah..panggey byk kali gak,tapi xberjawab but there is someone inside.dah byk kali panggey br pakcik ni bukak pin2.but dat uncle seems did not like us.don noe why.anak dia tadak kat umah.nak tanya byk2 dah jadi takut plak.cara dia cakap mcm kami dua ni budak jahat ja.last2 kami blah la.npk kata dia xsuka.1st time jumpa org mcm nih.jadi bahan ngumpat la pakcik ni td.muahaha..buat tambah dosa aku ja tapi mmg xelok pun dia layan kami cam2 td..kami mai ngan niat baik..tobat x langkah p umah 2 g dah..the very weird(btoi ka eja nih?) husband n wife..
Labels: eeewwww...
♥