Tentangku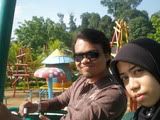 18, Damai Street
If you can't take me at my worst,
you don't deserve me at my best.
Jika kau tidak dapat menerima keburukanku,
kau tidak layak menerima yang terbaik tentangku.

♥
Laman Bicara
...

Terbaik
nurfaliha
bart
kamal
cikinto
kodoks
manutd
jom buat duit
buat pencinta sejarah
Lathef Mutalib
Create Your Badge
Koleksi
October 2006
November 2006
December 2006
January 2007
February 2007
March 2007
April 2007
May 2007
March 2009
August 2009
September 2009
October 2009
November 2009
December 2009
Credits
Lathef and Wife

Ramai kerrr?
Layannn..
fuck all those bastard!!
Thursday, December 21, 2006
just not a good day for me..met with some old fren should be a good moment.it should bring back the nice memory before.but its not nice for me.i realized that i didnt have many good memory back to the lower high school..school??just sumtin that i wanna forget..friends??just a few friends that really take me as a fren.im glad to have some few good frens back there and i dont even care about other friends.if they wanna say sumtin bad about me at my back,GO AHEAD!!maybe i'll think about this for a day or two but after that i just foget it.who cares about frens like "U"..i still think that i had made a good decision by transferred to another school in 2001..although the course offered was not sumtin that i want but i relieved i took the opportunity to change to a new environment..26th december is my frens wedding day.if i go,i'll meet some of this 'fucking' frens..should i go or should i not?..hurm..
bad mood time
and time to start doing my final report...ARGH!!!
♥